SDMG 85th Annual Banquet 2019

In Review, by Jim Parrish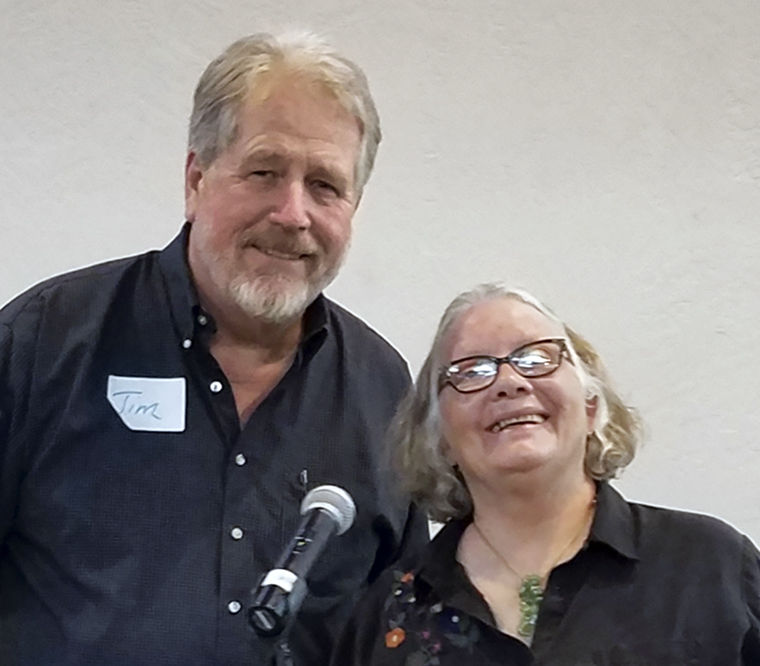 SDMG President Jim Parrish with guest speaker Meg Berry.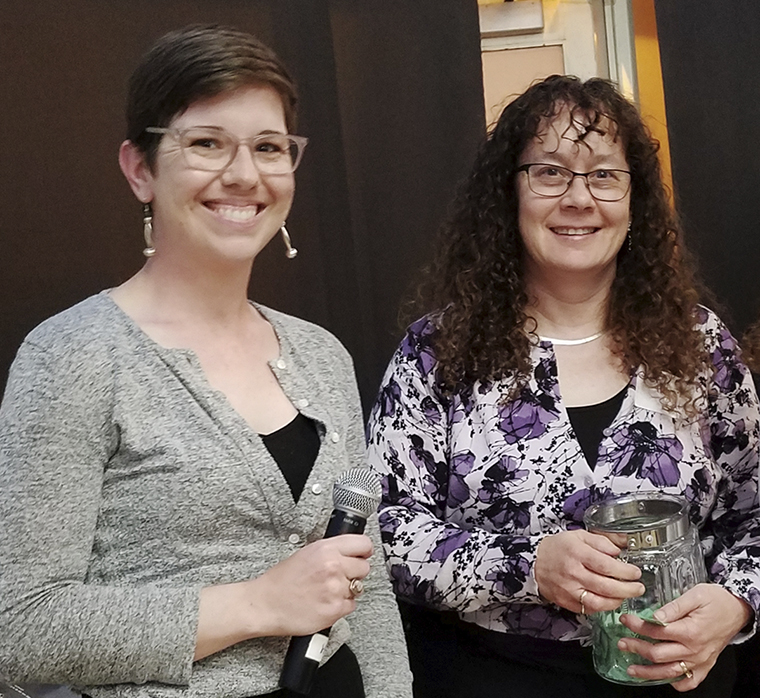 Banquet Co-chairs Melissa Ordway and Jennifer Stapp.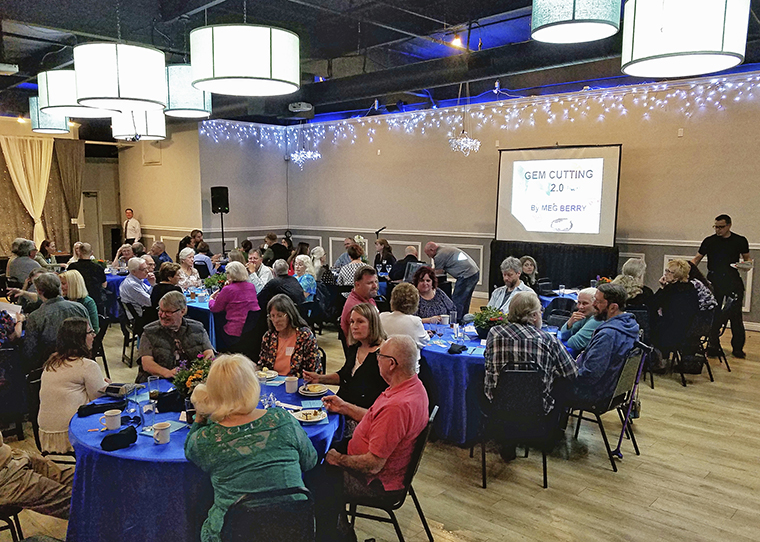 Attendees prepare to hear Meg Berry's presentation on "Gem Cutting 2.0."
SDMG's 85th Annual Birthday Banquet
In March SDMG celebrated its 85th Birthday at Elijah's Restaurant in San Diego. Seventy-seven attendees came together at our Annual Banquet to share a special evening. Banquet Chairperson Jennifer Stapp and Co-Chair Melissa Ordway, along with many helpers, did a terrific job decorating the banquet hall and making all the arrangements. Thank you to everyone who made this annual event a success.
This year's guest speaker was master gem carver Meg Berry. She was funny and entertaining as she guided us on a pictorial tour of her working process of "Gem Cutting." Her skill at making freeform carvings in precious stones is legendary. It was fascinating to see the master at work and listen to her commentary. Thank you, Meg, for sharing your knowledge with us and making it such an enjoyable experience!
There were door prizes and recognition of members who have done so much during the past year – actually, often year after year – for our society.
Awarding two student scholarships is an important part of the Banquet program. This year the recipients were
Rachel Ness,
who was recipient of the
William Tirk Scholarship
for jewelry and metalsmithing, and
Mason Einbund,
who was tapped to receive the
Carmelita & Bern Swartz Scholarship
for geology.