In Memoriam:
Gladys Walker (1934–2021)
by LuAnn Benton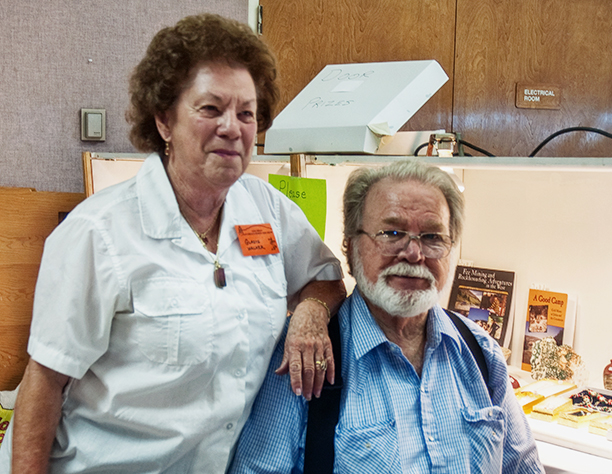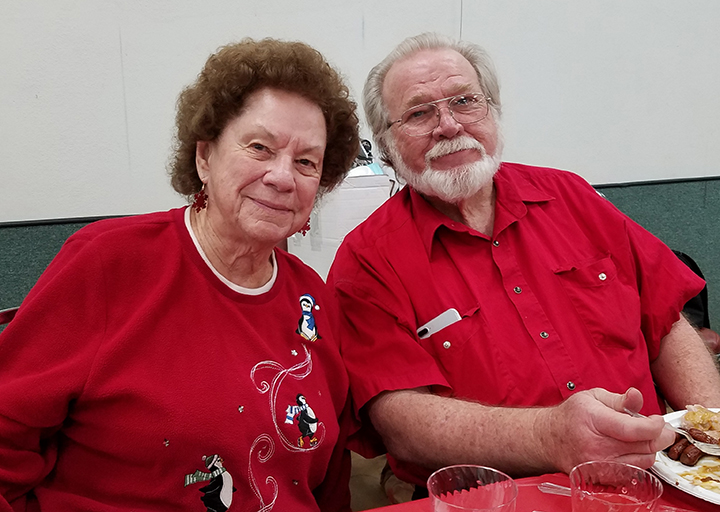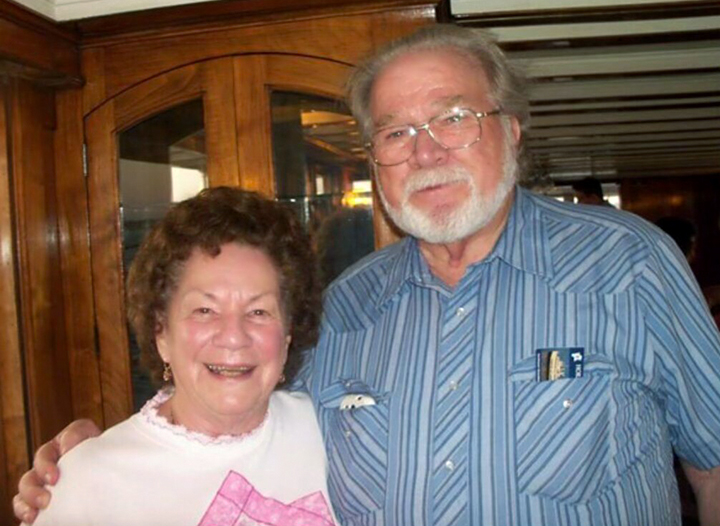 Gladys Walker was born in San Diego, California, on January 16, 1934. She was one of four children. Her father was a square dance caller, from whom she inherited rhythm and at an early age applied it to dance and loved it, joyfully winning square dance contests.
Gladys married Walter "Ralph" Walker, and while he focused on his naval air force career, they bought a self-serve car wash business in El Cajon, which Gladys primarily ran and managed for 15 years. They had one child, Steve, in 1964, who became the jewel of her life. Gladys was a guiding force in the education of her son and his contemporaries, ranging from volunteering as an elementary school room mother, being PTA president, and orchestrating graduation ceremonies as well as church Sunday school. Steve's success in life and business is a tribute to his mother's dedication to his education. He resides in Santa Rosa, California, where he is as a financial consultant and wine ambassador.
Gladys and Ralph were good friends with Simon King and his wife Patricia for many years. Simon divorced and some years later, Ralph passed away. Gladys and Simon were blessed with a friendship that blossomed into a lifetime of love lasting 34 years. They were only apart for four days while Simon went on a rock digging excursion. Simon isn't much of a dancer, and although Gladys preferred to dance every dance with him, that love of music and rhythm didn't stop her from taking to the dance floor with a willing partner to have a good old time.
They bought a motor home in 1993 and traveled all over through 2012. While Simon's main hobbies were lapidary, silversmithing, and rockhounding, Gladys would go on the trips, but she preferred reading and walking around. She loved walking around the Himalaya Mine for its beauty, but she didn't like to dig. Once, while at a topaz mine, Gladys decided to wander. She'd pick up a topaz crystal and ask, "are you looking for something like this?" She had an eye for the beauty of gemstones and often made lucky finds, making everyone envious.
One of Gladys' passions was raising money through Madres (originally, wives of Padres players) for youth baseball players who couldn't afford the cost. They did numerous things to raise money like making baskets and auctioning them off. Simon loved to sing, so he and other friends coaxed Gladys into singing karaoke with them, and she found she really enjoyed it. Some of the people in the Madres sang the National Anthem at Padres games. A true highlight!
Gladys and Simon joined San Diego Mineral & Gem Society around 1987, and through the years they were always together. While Simon made cabochons and made cast jewelry, Gladys had a keen eye for pieces he was making that she liked. While he worked on something she'd walk by, pick it up and say, "thank you!" Her joy was wearing Simon's creations. Together they enjoyed working the ticket sales and prize give-aways at SDMG's Annual BBQ's, Gem Diego Show, and the Christmas Potluck. Gladys was a SDMG Life Member, as is Simon.
At home, Gladys enjoyed a good glass of wine, usually from a bottle sent from her son. She also enjoyed reading and playing solitaire. She could sit in her recliner next to Simon's for hours, not saying a word to one another, because they each knew they were there for each other. His tribute to her every year was to buy her as many roses as her age on her birthday.
Gladys was diagnosed with scarring of her lungs in 2019, of an unknown cause, and last year went on oxygen full time. One night in September she struggled to breathe so they called 9-1-1. They both tested positive for COVID, Simon remaining asymptomatic while Gladys developed pneumonia. She died at Grossmont Hospital on September 20, 2020, at 10am, at the age of 86. Simon kept his promise and paid tribute to her on January 16, with 87 roses.
Gladys's wish was to have her ashes spread around the hills of the Santa Ysabel Himalaya Mine, which is also Simon's wish. He has already received permission, so when he passes, loved ones will carry out their wishes to be united. Simon says listening to "I Know" performed by Ed Bruce helps him through each day. A dark blue urn (her favorite color) containing her ashes sits in her recliner, just as she used to. He chats with her, knowing one day they'll be together again. He says, "she was my life, my everything." I'm sure she would say the same about him.
Gladys, you are loved and missed by all. May you rest in peace!